Nexa Group CEO interview with Press Tv
Yesterday, an interview was held in Press TV and in was mentioned that:
Iran has a growing population of around 85 million people and the majority of the population is still pretty young.
Now the young demographic is getting older and they are starting facilities and embarking on the journey of purchasing homes. Constructing in Iran is a booming industry. The country has scores of highly talented, innovative, and experienced engineers to count among its resources. Iran is also self-sufficient in supplying construction material to domestic customers.
In fact, its productions of glass, steel, and cement are so high that its surplus is exported to countries around the world. The Ministry of Roads and Urban Development estimates the per capita of each Iranian for housing is around 200 square meters. Based on figures from this ministry, the annual demand for homes stands at 900,000 units.
The ministry of Housing estimates that overall, currently some 10-million residential units are needed across the country. this is while the average annual completion of home-construction is around 300,000 units. In 2020, the housing market saw a slump in completing projects. this was mainly due to the jump in land prices and construction materials as well as lockdown measures implemented to contain the spread of the coronavirus in the country.
In terms of supply, the country has the resources necessary to build hundreds of thousands of homes each year. More and more, Iran's housing market is driven by customers' desires and the creative designs of engineers. New spaces and innovative designs that incorporate the shifting needs of people are being erected.
Homes are not just a place to live they are increasingly being seen as a source of capital and a place to increase the quality of living standards. There is also a growing trend towards designing sustainable buildings that reduce emissions and negative environmental impacts. All these achievements make this industry a promising one with a bright future.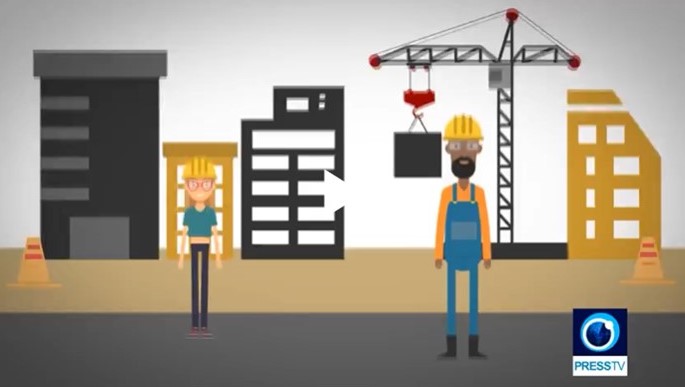 https://www.presstv.ir/Detail/2021/10/15/668559/Light-Construction-Industry